"Blood flow restriction (BFR) Training is the next big fitness trend"
Forbes, March 2019
PRE-RECORDED & LIVE BFR WEBINARS
We will have a FREE Pre-Recorded Webinar to introduce the Power Of BFR and how it might benefit you professionally & personally.
We will also have a Live Webinar for the graduates of our On Demand BFR Training Course that will dive deeper into BFR, discuss Case Studies and address questions from our audience.
EASY TO USE

Hard to misuse when trained in assessment technology.
SAFE

Approved by the APTA, and used by allied health providers around the US.
BFR: BETTER FOR RESULTSTM

Build muscle faster and stronger in a shorter amount of time.
On Demand BFR Training Course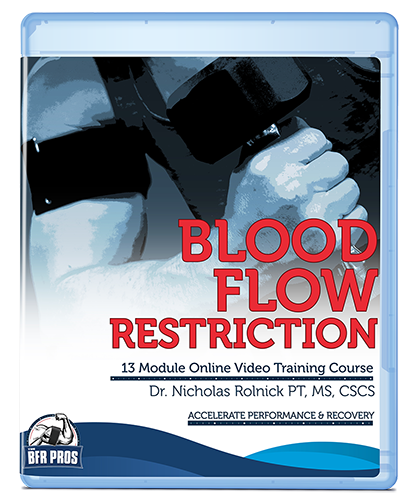 Blood flow restriction can help improve
patient outcomes and scale your business
This engaging and easy to follow course will provide health and performance professionals with the tools and scientific knowledge required to safely prescribe BFR training.
Introducing BFR into your practice will not only benefit your patients, it can also help you to scale your business by offering a new, effective specialization.
This course qualifies for continuing education credits with the following organizations:
We are approved/pending for PT/PTA in most states for 5 hrs of Continuing Education Units